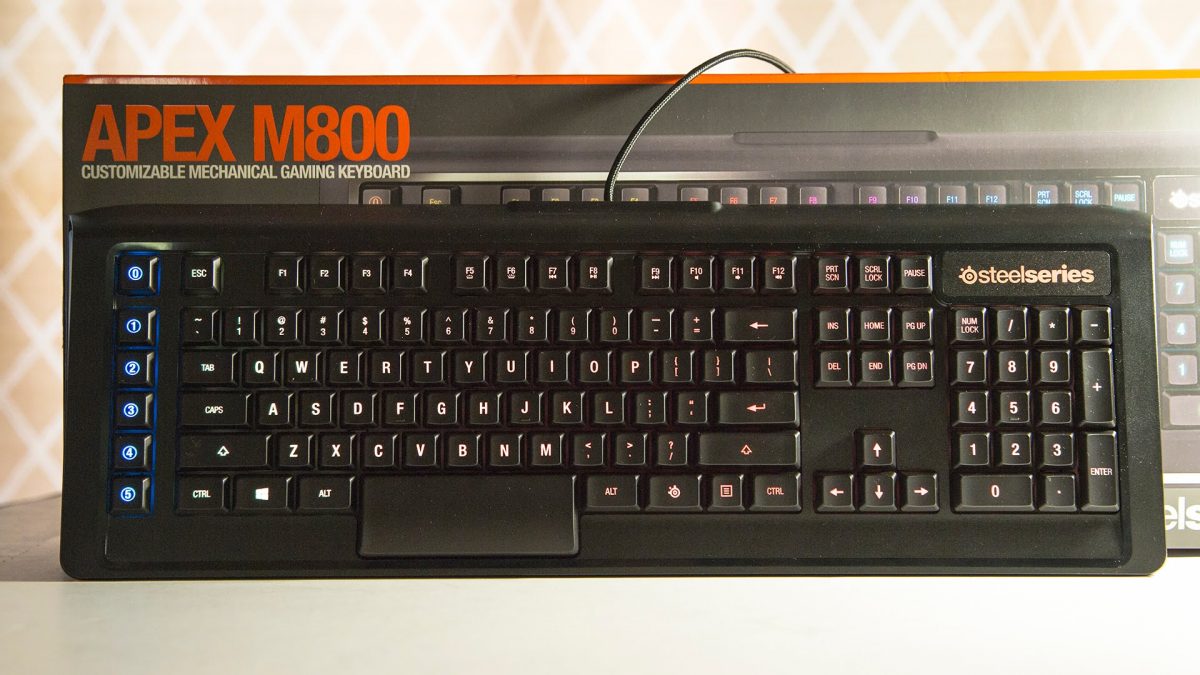 SteelSeries Apex M800 preview
The M800 is now available!

Buy on Amazon
Read user reviews
SteelSeries recently announced a new mechanical keyboard, the M800, which claims it will be the world's fastest and most customizable gaming mechanical keyboard on the market and the successor to the Apex.
The technology behind this keyboard's speed are newly engineered QS1 mechanical switches, which activate 25% faster than traditional mechanical switches. The keys are low-profile and densely packed into the frame for less finger fatigue.
Each key is capable of 16.8 million backlight colors (Corsair claimed the same feat in their RGB boards, but haven't yet delivered), and 8 levels of brightness for the ultimate customization experience. The backlights can be set to multiple different modes that respond beautifully to your keystrokes.
You'll also find 6 programmable function keys, and some very powerful macro software to help you utilize them. Features like illuminated cooldown timers are sure to delight gamers when this mechanical keyboard hits shelves this May 1st at a retail price of $200.
For more details, head over to SteelSeries.