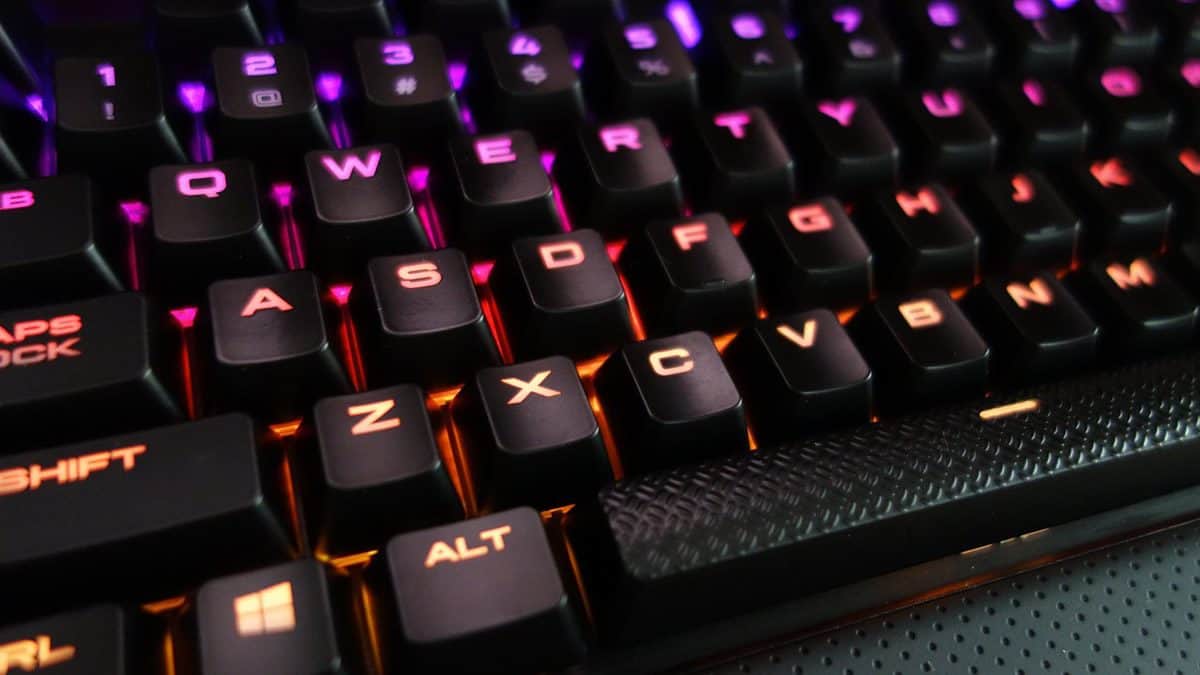 Corsair K70 vs. K95 – mechanical keyboard showdown
Corsair makes quality mechanical keyboards aimed towards PC gamers. Two of their most popular mechanical keyboards are the Corsair K70 and Corsair K95, both excellent keyboards in their own rite. Overall, the two mechanical keyboards are very similar in terms of build quality and features such as 100% anti-ghosting.
Many people have trouble choosing between the two models, so here's a guide detailing the key differences between the K70 and K95.
Corsair K70 and K95 Switches and Layout
The K70 and K95 are both made with Cherry MX switches, available in either Red or Brown. Both of these Cherry switches are excellent for PC gaming.
The main difference between the K70 and K95 comes down to the macro features of the K95. The Corsair K95 has 18 programmable "G-Keys", which make excellent hotkeys for games with many different spells or commands, like World of Warcraft, the Civ series, etc. These keys can be programmed to whatever you need. The K95 also has 6 different memory banks that you can switch between, meaning those 18 keys can have a different function on each memory bank. This gives you a total of 108 macros ready to go on your keyboard at once.
If you mostly play MOBA's or first-person shooters, the K95 might not be that appealing to you. You should also consider the extra 4 inches or so of desk space that the bank of G-Keys takes up. The K70 might be a better option in those scenarios. The K70 has onboard memory, but only enough that stores your settings if you unplug the keyboard.
Corsair K70 and K95 Backlighting
Both the K70 and K95 are available with RGB backlighting. The K95 is also available with white LED backlighting, while the K70 is available with red LED backlights. You'll save about $20-40 by choosing a model without RGB lights, depending where you buy from. Typically, Amazon has the lowest prices on the RGB models.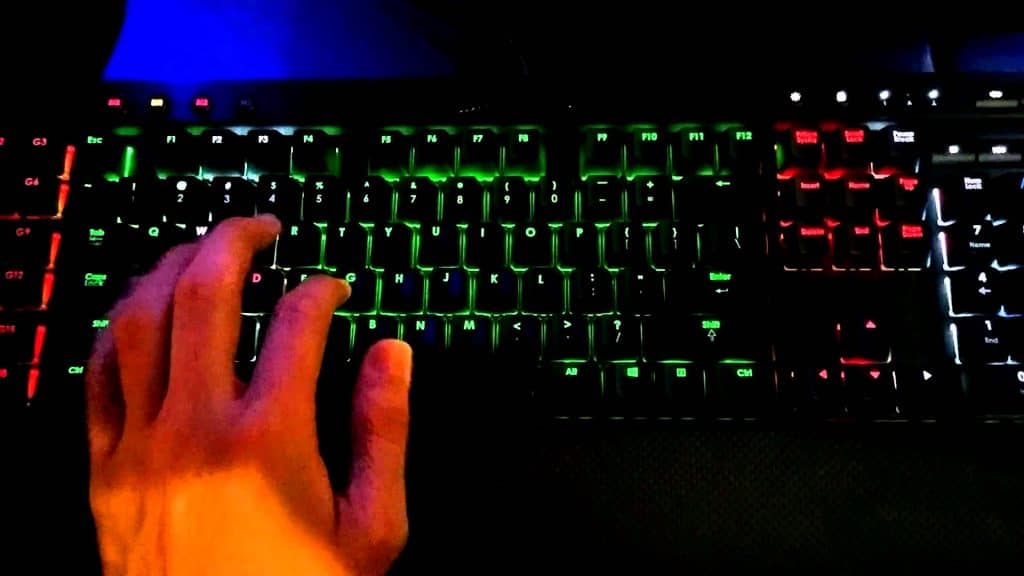 K70 or K95?
We recommend those that do a lot of strategy, RPG, or MORPG gaming to go with the K95, because the extra programmable macro keys will be useful to you.
Buy on Amazon
Read user reviews
For other gamers who prefer FPS, MOBA's, or games without many hotkeys, you'd be best suited with the K70.
Buy on Amazon
Read user reviews
We also have comparison guides fro the Corsair STRAFE vs Corsair K70, and the Corsair K70 vs. Razer BlackWidow.