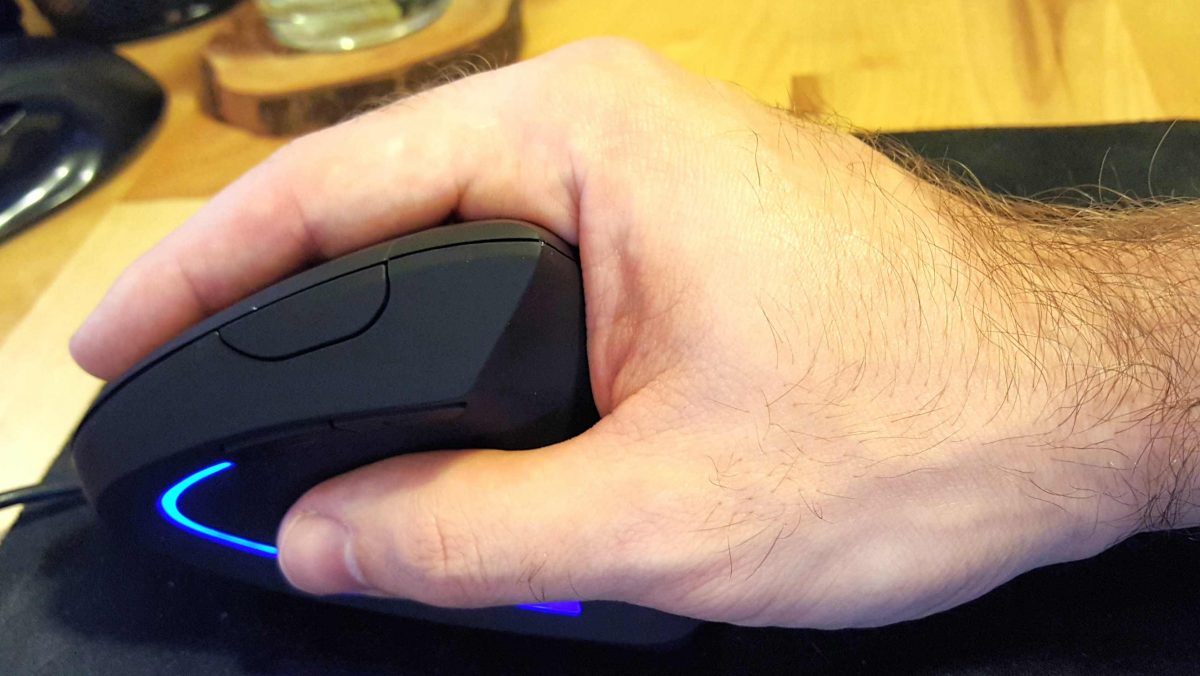 Best vertical mouse for 2017
When you think about the standard computer mouse, the ergonomics of it has remained largely unchanged since it was invented in 1970. Back then they were more worried about just getting something that worked, not necessarily what works best with your existing physiology. Having your wrist twisted over to match the flat horizontal surface of the mouse isn't a natural position for your arm. A "handshake" position with your hand vertical is much less taking on your wrist and tendons.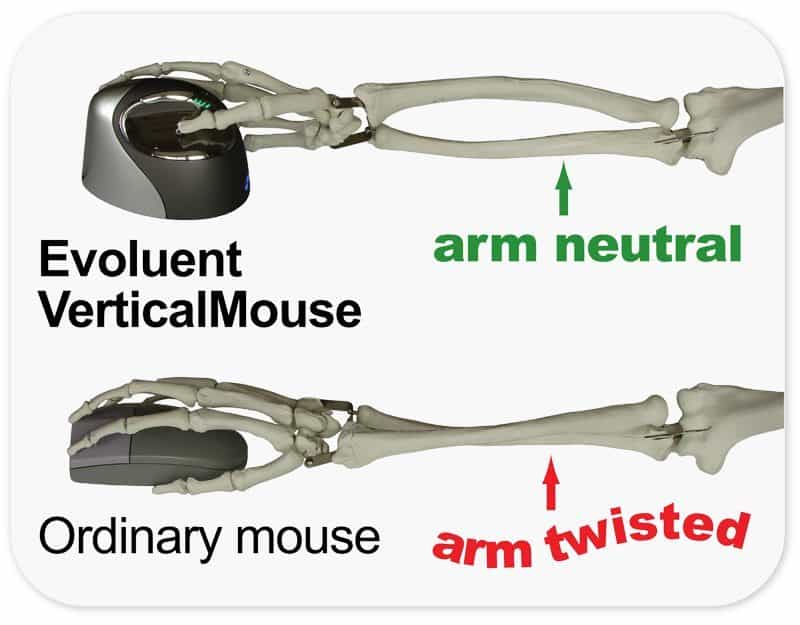 If you're like most people nowadays, your hand is going to be on a mouse for at least 8 hours a day. Shouldn't you make sure you're using the most comfortable mouse possible? That's what lead us to research what the best vertical mouse was. Take a look at what we recommend you pick up, and then we'll talk more about using a vertical mouse.
Anker Vertical Mouse
We've done a full Anker vertical mouse review, and I still believe it's the best vertical mouse for your money in 2016. You can usually find it for under $15 on Amazon, or around $20 if you want the [amazon text=wireless version&asin=B00BIFNTMC]. Our  initial complaint with this mouse is it seemed a bit small for an adult male's hands, but after using it for a few months we can say it's no longer an issue. Either through positioning the hand better or getting used to fingers being closer together than they would be on a normal mouse, it feels great to use now.
The buttons and scroll-wheel on this mouse feels great, and the adjustable DPI is a nice touch.
Buy on Amazon
Read user reviews
Human Ergonomics Vertical Mouse
If you're looking for a more feature-packed vertical mouse, this Human Ergonomics vertical mouse should have everything you're looking for. Available in wired or wireless, this mouse has a nice ledge that your thumb rests on, and it has a nice ledge that comes off the side of the mouse for your pinky to rest on in case it won't fit on the mouse. This mouse should work great for people with bigger hands as a result. The DPI in this mouse goes up to 2500, giving you maximum accuracy when you need it.
Buy on Amazon
Read user reviews
J-Tech Digital Vertical Mouse
For our final vertical mouse recommendation for 2016, check out the J-Tech Digital vertical mouse. While not as sleek or stylish as the other vertical mice, it is very ergonomic and comfortable. The built-in wrist-rest is great for people with larger hands or who don't want to feel their wrist moving around their mousepad.
Buy on Amazon
Read user reviews
Using a Vertical Mouse
Switching to a vertical mouse isn't rocket science. It functions exactly as your old mouse did, the only thing that is different is the orientation of your wrist.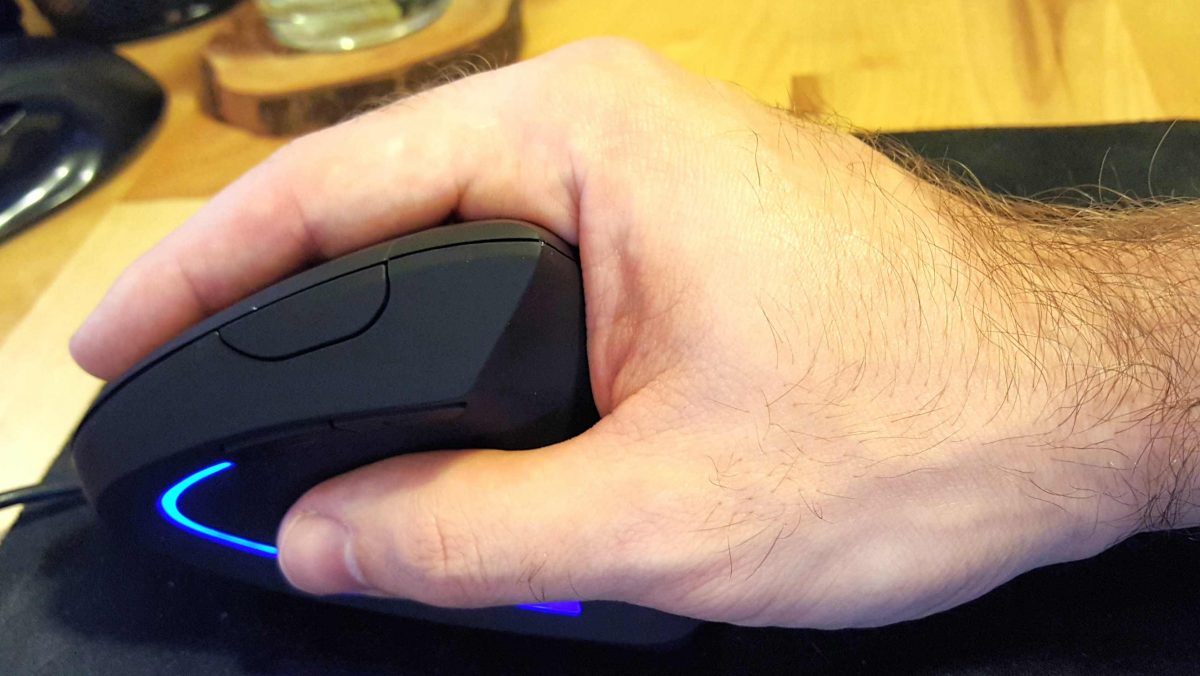 Granted, at first this will take a little bit of getting used to. The hardest part is getting used to your fingers being in a new position, possibly closer together than how you would use a standard mouse. You may also have an adjustment period where you're not as accurate with the mouse, but this should pass after only a few days.
It's that simple! The only thing left to do is pick one up, and enjoy your instant increase in ergonomics.