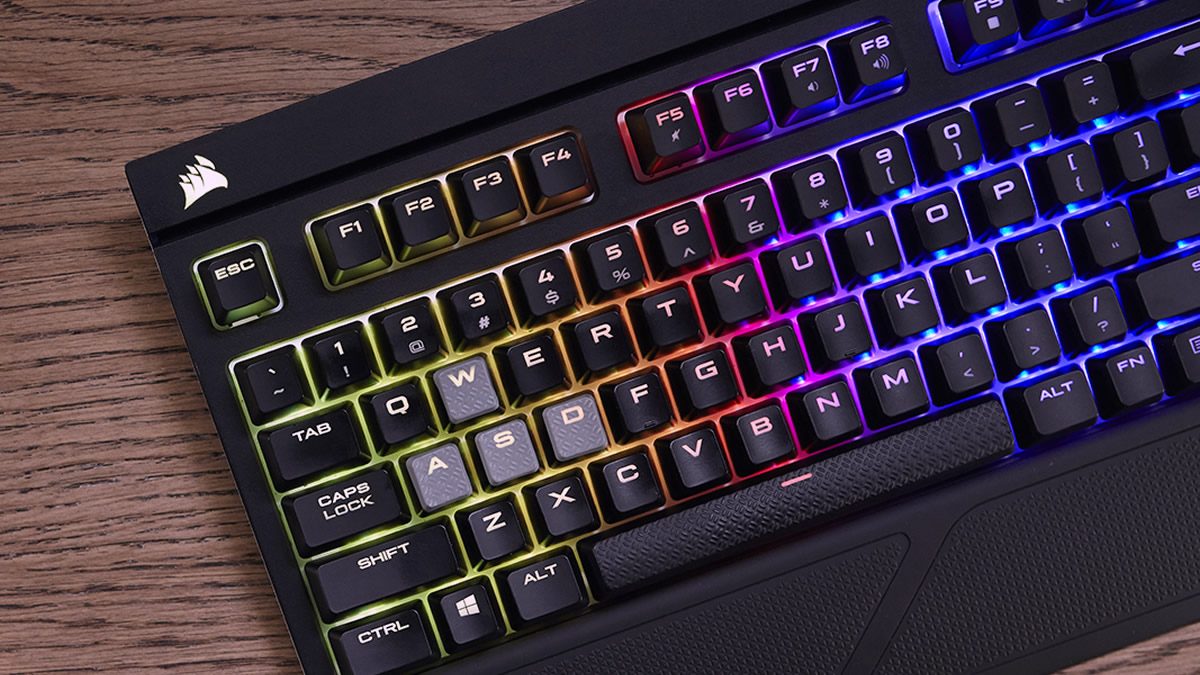 Best RGB keyboard from 2016
RGB keyboards have a lot of cool advantages that will help you get the most out of your keyboard, especially if you're a gamer. Many RGB keyboards come with software to install on your PC that let you control the color profile on your keys.
You can setup profiles to illuminate only certain hotkeys for different video games which will help you find the right keys in the heat of the action. Here's the best RGB keyboards on the market today.
There's two main categories of RGB mechanical keyboards. Fully customizable, and cheap. Fully customizable RGB mechanical keyboards let you do things like setting individual key colors and saving/importing backlight profiles to share with other users. There's also more advanced lighting effects you can pull off. These keyboards typically run $40-80 more expensive than cheap RGB mechanical keyboards.
Cheap RGB mechanical keyboards give you great RGB backlights, but typically aren't as customizable. You'll be limited to the lighting profile the manufacturer programmed into the keyboard itself.
Best Fully Customizable RGB Keyboards
Corsair STRAFE RGB Keyboard

View today's deal. This RGB keyboard from Corsair comes in a variety of Cherry MX switch types to suit your needs. Complete with a detachable wrist-rest and solid white backplate for maximum LED reflection, this mechanical keyboard has a quality construction that will last you a long time.
The Corsair STRAFE RGB also has some of the coolest backlighting features we've seen, and the ability to completely customize and control your LED backlighting through their Corsair CUE software. We have a full Corsair STRAFE RGB review that you can get more details from.
Razer BlackWidow Chroma
Check today's deal. Razer makes a great RGB keyboard aimed towards gamers, and their build shows it. This keyboard comes with programmable macro keys as well as special Razer gaming switches which claim to have a faster actuation time than traditional switches. If you're a big fan of Cherry MX switches, just know that things may be different than what you're used to. You can check out our Razer BlackWidow Chroma review for more details.
Corsair K95 RGB Keyboard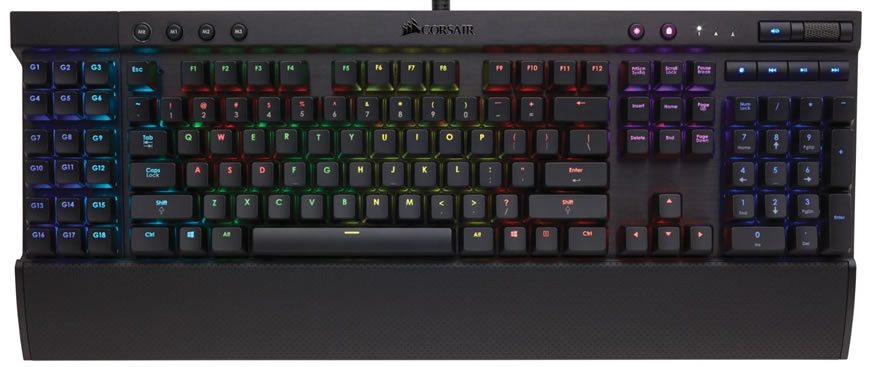 Check today's deal. I would only recommend the Corsair K95 over the Corsair K70 if you're the most hardcore of gamers that require a ton of dedicated macro keys. The K95 has 18 dedicated macro keys and 6 memory profiles, allowing you to configure up to 108 macro functions.
This keyboard is the priciest on the list, and most of the features you can likely live without unless you're an extremely heavy macro-user.
Best Cheap RGB Keyboards
HAVIT HV-KB389L RGB
Check today's deal. This mechanical keyboard is newly crowned our best cheap RGB mechanical keyboard for 2016! For under $100, not only do you get some really cool RGB backlighting profiles, but you also get an amazing side RGB LED!
For such a small price tag, this keyboard delivers dazzling lighting that will make your desk look incredible in the dark. A possible downside is it only comes with Kailh Brown switches.
For more information and photos, you can read our full HAVIT HV-KB389L review.
Rosewill RGB80 Tenkeyless

Check today's deal. If you're looking for a cheap tenkeyless RGB mechanical keyboard, the Rosewill RGB80 is a solid choice. I don't think it's as beautiful as the HAVIT HV-KB366L when lit up, but it's a great gaming keyboard that comes with some cool transparent keys as a nice bonus.
Tesoro Excalibur Spectrum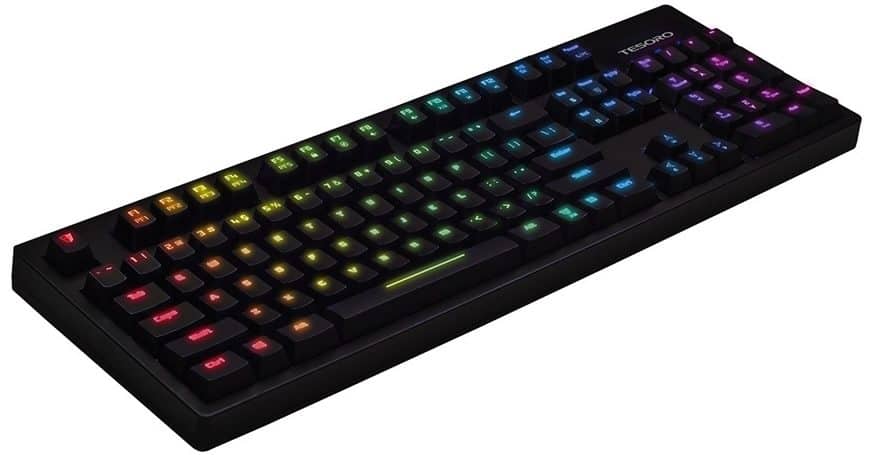 Check today's deal. For those looking for a cheaper mechanical keyboard that supports RGB backlighting, this is the mechanical keyboard for you. This Tesoro keyboard features many different color modes that can fire off different affects when a keystroke is registered.